Check out Alaskan Dreams with great tips of how to enjoy your trip to Alaska!

Airlines that fly to Alaska
Alaska Airlines 1-800-426-0333
Horizon Air 1-800-547-9308
American Airlines 1-800-433-7300
Continental Airlines 1-800-525-0280
Delta Airlines 1-800-221-1212
Northwest Airlines 1-800-225-2525
PenAir (Commuter) 1-800-448-4226
Reeve Aleutian Airways (907) 243-4700
United Airlines 1-800-241-6522
Northward Bound

This is a short recollection of my trip to Alaska four years ago.
Click on a thumbnail to see a larger version of that photo.
I strongly encourage anyone interested in coming to the largest state, also known as "The Last Frontier" to drive the trip.
I learned a great deal about America and Americans along the way. I started out in Manhattan (New York City) New York and made a vacation out of the experience. I traveled with a friend and we took three and a half weeks to make the trip. I have heard of people making the same journey in five days but I wouldn't recommend it.
The first part is my story about the tip and later I have some useful tips on how to prepare for the experience.

Enjoy fellow traveler!

Kade is the editor of "Alaska's Best" and owner of Multimakers - a World Wide Web and Multimedia Design company in Fairbanks, Alaska.

Starting in Manhattan, we took Route 17 to Interstate 90 for Buffalo and Niagara Falls. Niagara has a beautiful park but you want to be sure to go to the Canadian side. We found periodically on our trip the Canadian operations, such as parks and road construction, are much more "together" than American operations. While in Niagara, I recommend seeing the IMAX theatre film about the Falls where they also have a small museum of pods that successfully went over the falls. Be sure to have a panoramic camera with you!

We spent two nights in Buffalo - during which time we tried some "chicken wings". We also emptied about a third of what we had packed and mailed it off. Be sure to pack conservatively for such a large trip. Giving up a few minor conveniences will be made up for with the new room you'll have and it's easier to find stuff you do bring.

We continued on I-90 West - being sure to bypass Chicago. hitting major cities can be a wonderful experience (New York is a great place to visit) but you're better off avoiding them if you have a packed vehicle and a storage unit on top of your transportation. You're almost inviting trouble at that point.

South Dakota has some wonderful attractions. The Badlands were so breathtaking we stayed there two nights - hiking around and admiring the "mini mountains". When I was younger I went to the Grand Canyon in Arizona. the Badlands are a different kind of breathtaking but they are just awesome. Wall Drugs, located just north of the park, is a place to stop to see the interesting shops and atmosphere.
-


Other places to check our in South Dakota include Mount Rushmore. Only plan for a 35 minute stay - after that, there's not much else to do. If you have kids with you, see if they can identify the state flags on the walkway up to the sculpture. Adults can also try this. I'm always surprised at how many people don't know their own state flag - let alone any others. Alaska is not like that by the way, everyone here is extremely proud of the state flag, and it is displayed generously.




Deadwood is a town with an old western feel and gambling opportunities for those who are into life's more decadent pleasures. Walk up and down the old-time strip and try your luck at the many slots and other machines.

Wyoming is west and is the home to Devils Tour National Monument (made famous by the movie "Close Encounter of the Third Kind"). Although you only need five minutes to view this 865 foot tall column, a remnant of volcanic intrusion, it's a neat 5 minutes.


-

-

-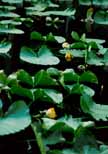 Also in Wyoming, from I-90 take Route 16 then 20 to Yellowstone National Park. We spent three nights there, filled with hiking and exploring. Although we did not see Yogi Bear, we did get to see Ol' Faithful. This most impressive park is home to "the world's greatest geyser area, hot springs, mud pools, volcanic phenomena, spectacular canyon, waterfalls, and wildlife sanctuary". Be sure to catch the film about the wildfires of the 80's. It's free, informative and very well done.